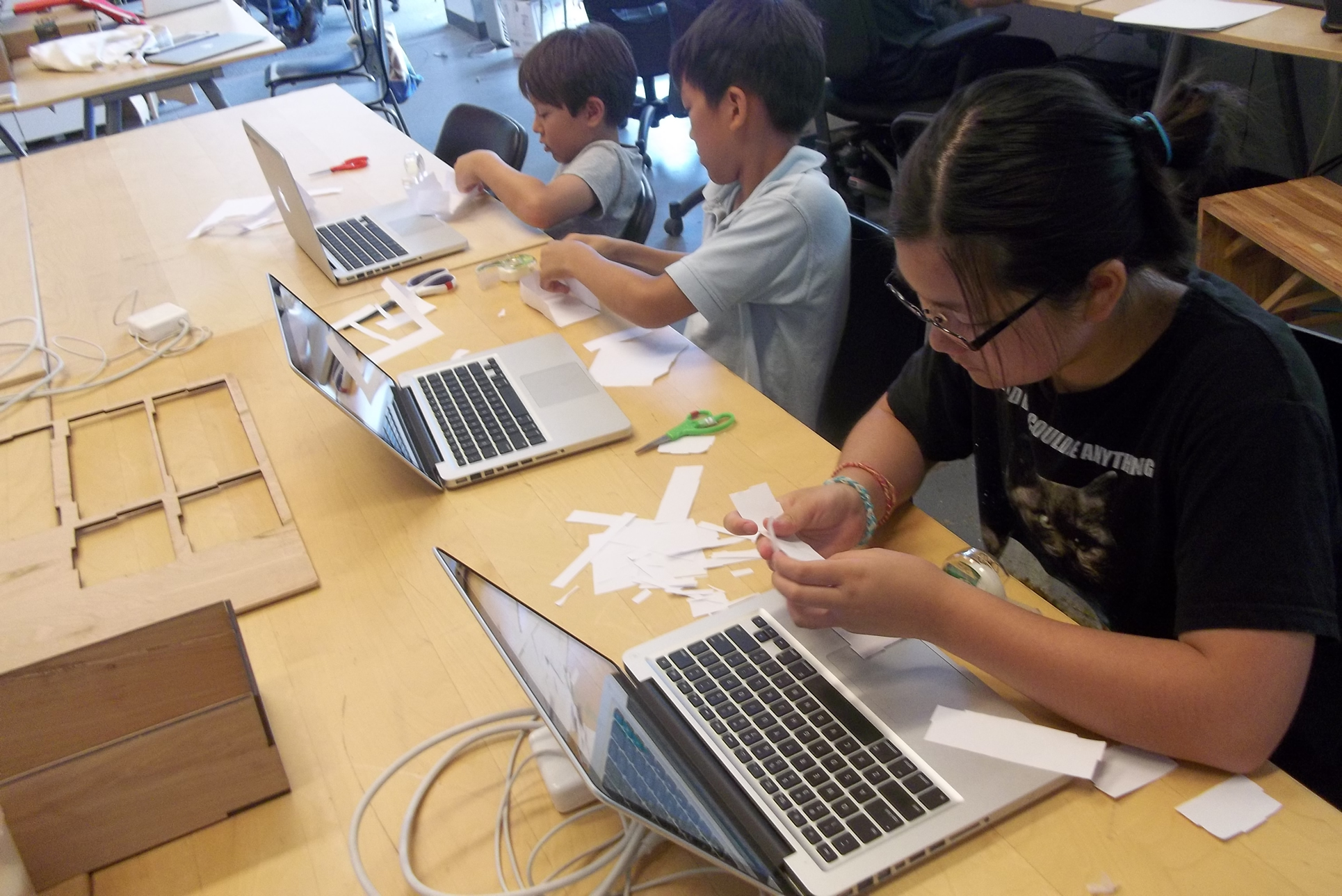 SPRING 2014
POSITION:  After School Assistant
JOB DESCRIPTION:
The Hacktory seeks an assistant for our newly formed after-school program for 7th graders at the Lea Middle school at 48th and Locust (West Philadelphia). Our program theme is "How Things Work" and will cover a variety of topics related to general concepts of science and technology, including simple machines, basic electronics, and optical illusions. We seek an enthusiastic assistant to help in-class and in preparing materials.
General tasks include

Assisting in class, following lead of main instructor
Assisting with behavior management
Presenting activities at family/community events
Documenting kid's projects and progress
Writing blog posts
Creating guides with photos of projects
Purchasing and prepping supplies
Purchasing and prepping snack food
Assisting in program evaluation
Requirements
At least 1 year out-of-school time assisting experience
Excellent written and verbal communication skills
Ability to work independently and in a team environment
Ability to pay attention to details and be organized
Experience in behavior management
Familiar with project-based learning environment and philosophy
Comfortable working with middle school age students
Must complete child security clearances and criminal background check
Fabrication experience (wood work, shop tools, digital)
Plus
Experience working with diverse communities in Philadelphia
Any/all types of "Making + Doing" Ability to use Adobe Illustrator, InDesign
Blogging/photographing experience
Crafting
Interest in science, art, technology, design, architecture
Potential start date: Early February, 2014 – (TBA)
Contract position: 8 weeks roughly 12 hrs/week, $2700 stipend.
Days: Must be free 2-5 pm Tuesdays and Thursdays, and at least one other day per week for prep
HOW TO APPLY:
Interested? Email a resume and letter of interest to Georgia Guthrie >> georgia@thehacktory.org