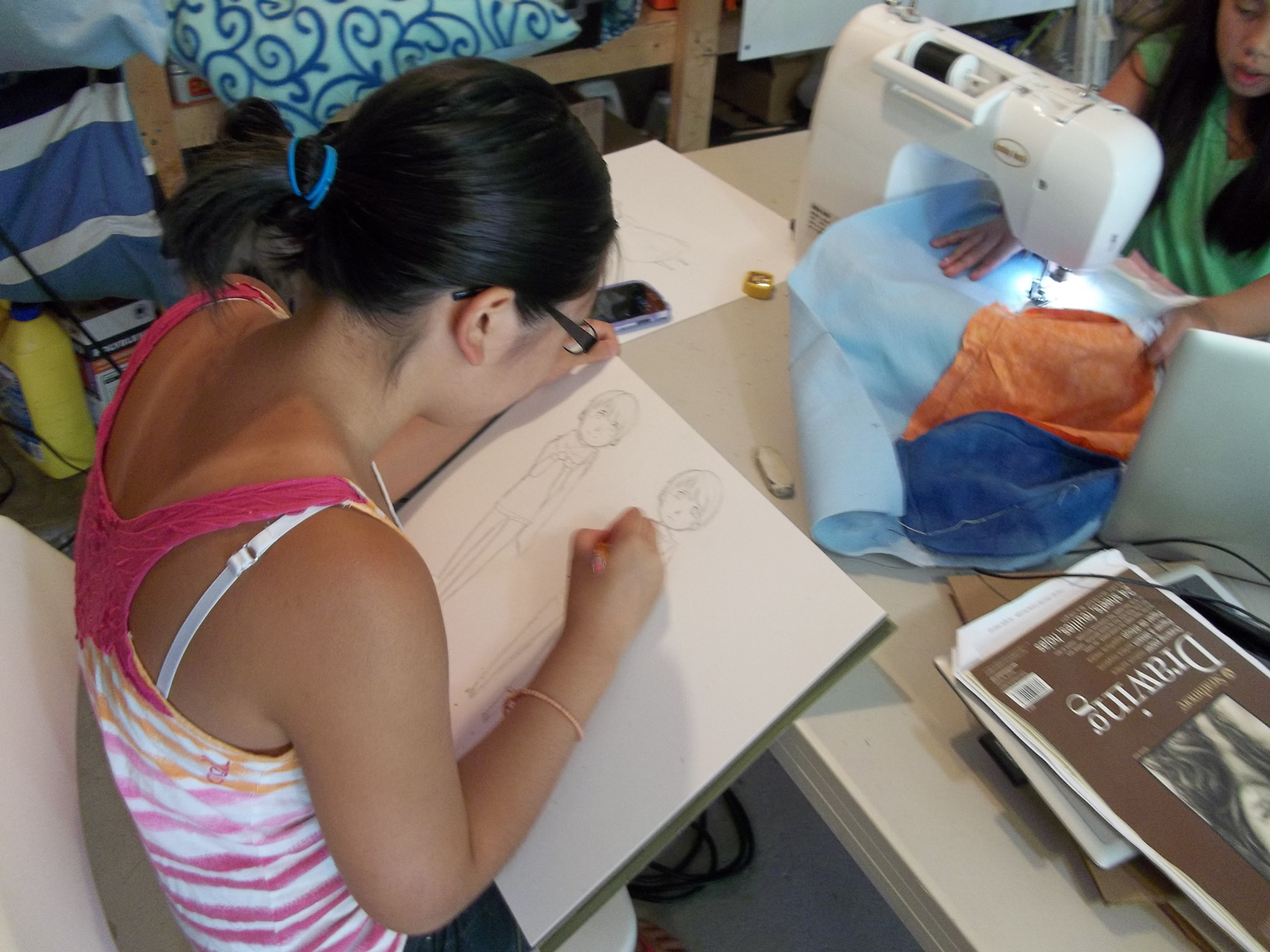 In these past three weeks, we have been dedicating time to explore a range of design, artistic and engineering processes to help students make individual and collective projects.
For example, they have been making pillows, bags, a guilt, a kinetic sculpture with motors and dowels, a small and large airplane out of cardboard, a portable fans+cooling system powered with solar energy, plywood boxes designed in Inkscape and cut with the laser cutter, motorized mini car and a wind-turbine grid system.
Our goal is to have all our gadgets finished by Thursday July 24th and to install them inside the camping tent and on the surrounding area for our Friday's presentation.
A project by Studio CNS
Made possible by Phoenix Wang + The Hacktory After School