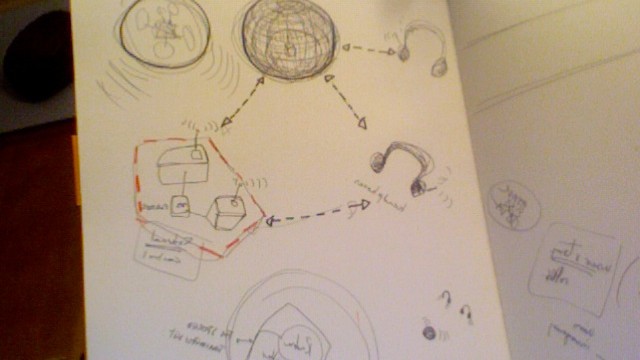 WHAT IS IT?
It will be a portable/interactive sound device.
WHAT IS IT FOR?
It is intended for it to be first used in a series of therapeutic workshops where we will invite participants to search and work through their inner feelings from having been exposed to the effects of incarceration. Then, it will be used to choreograph a series of self-organize actions (as sessions of public healing) near the hictoric site of the Walnut Street Jail.
WHO SHALL PARTICIPATE?
Anyone who has or had someone incarcerated and/or who is a returning citizen (formerly incarcerated) and who would want to explore the process of public healing, art-making, and activism .
WHY ARE WE DOING THIS?
We believe that incarceration separates and destroys our families and communities, and therefore, we need tools and processes of engagement that could inspire us to listen to each other stories and bring us together. We believe this pilot project will do just that. It will bring attention of the collective strength people have, and in doing so, it will bring about a new discussion of the kind of activism we could build together to address the long standing history of incarceration in the city.
WHERE DO WE COME FROM?
Check out this link to the previous and related work STUDIO CNS has done:
http://thecounternarrativesociety.org/home/theweighticarrywithme/1-4/wounded-witnesses-wounded-storytellers/
An sketch of what we would like the Talking Ball do:

SKETCH // The ball carrying a motion sensor+microcontroller transmitting signals to a portable receiver/microprocessor that then it is transmitting sound signal to headphones.