SEPT. – OCT. 2011
| Alcatraz Island, San Francisco Bay Area, CA
After visiting the hospital of the Alcatraz former federal prison in the summer 2010, the following year, CNS was invited to create an immersive live multimedia performance at the symposium of Justice and Freedom on October 23rd and 24th of 2011. The piece was entitled "I thought I've seen Humans" and invite audiences to bear witness the nightmarish  architecture of the hospital and in combination to bear witness the ways Mabel Negrete (CNS) had been transforming the weight and the stories she carries.
The following videos were part of the audio-visual components that accompanied the live performance.
VIDEO: COLD KISSES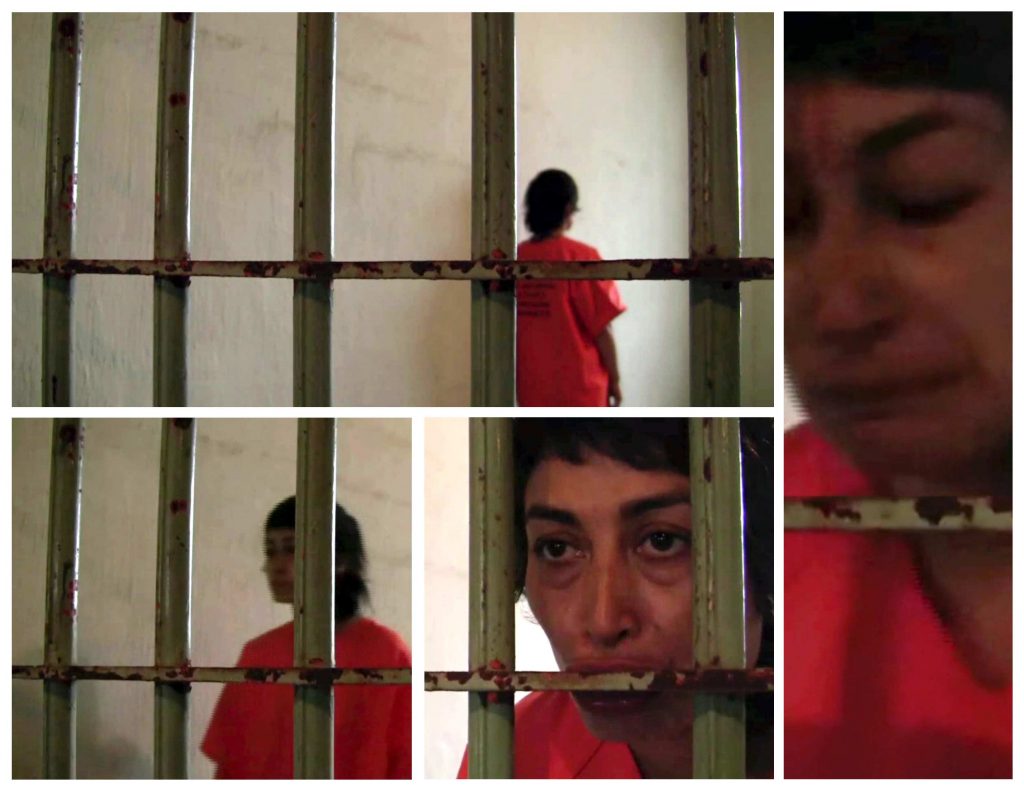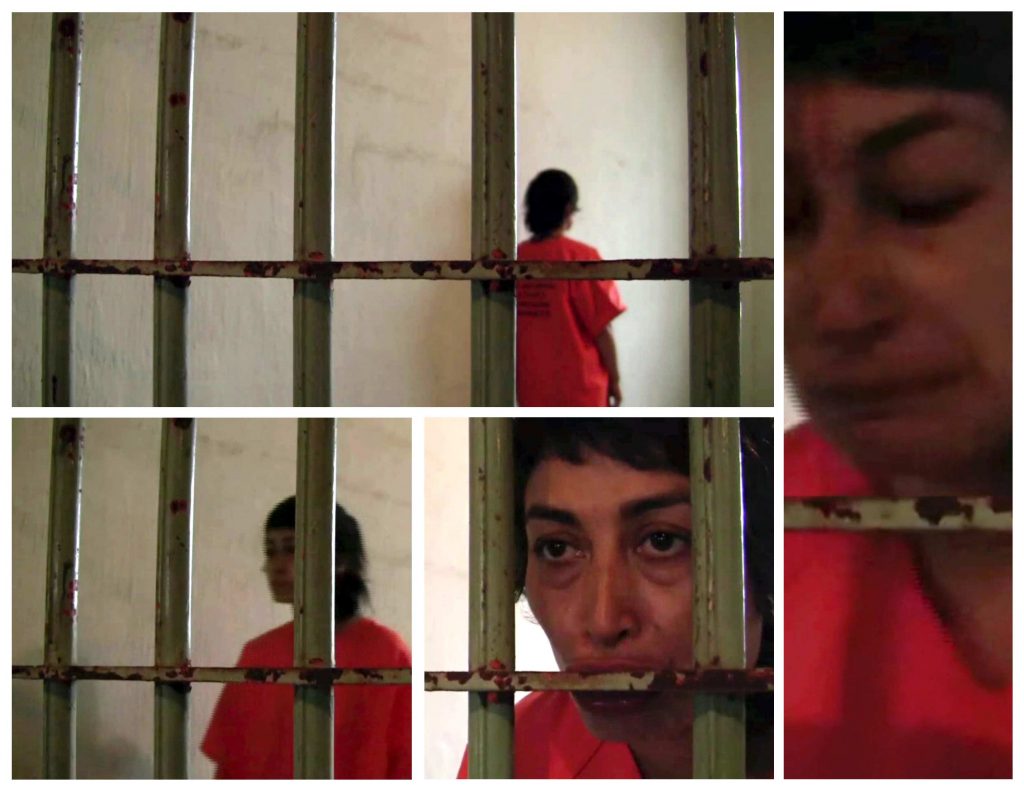 VIDEO: JUMPSUIT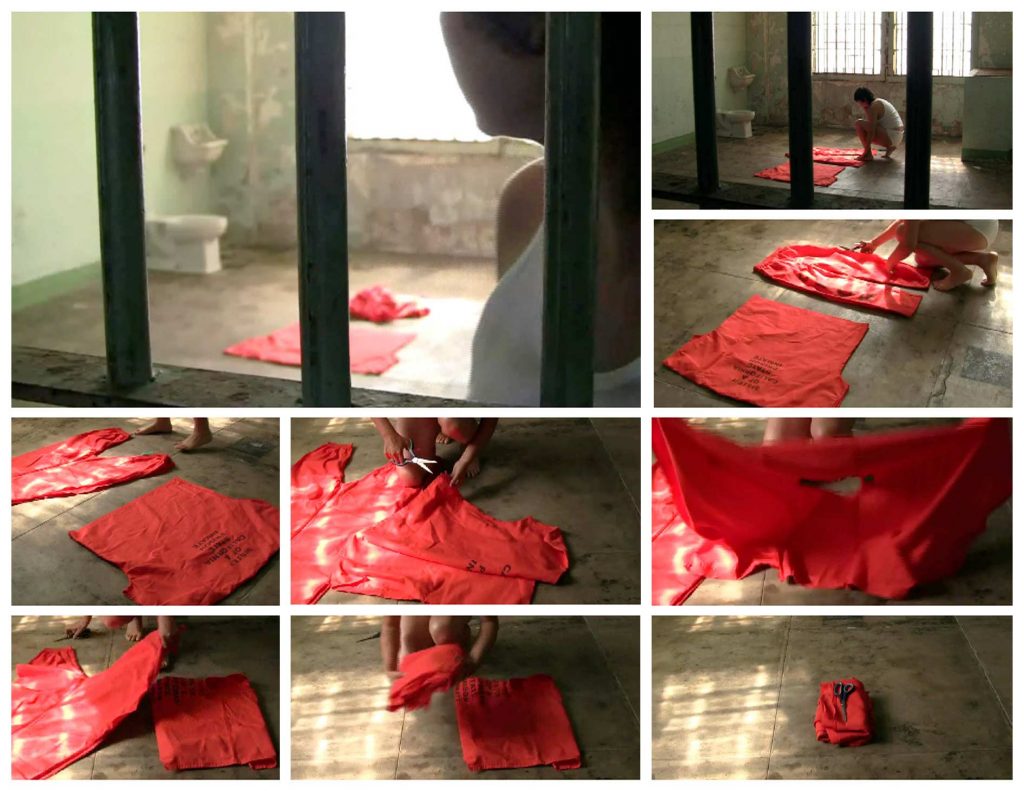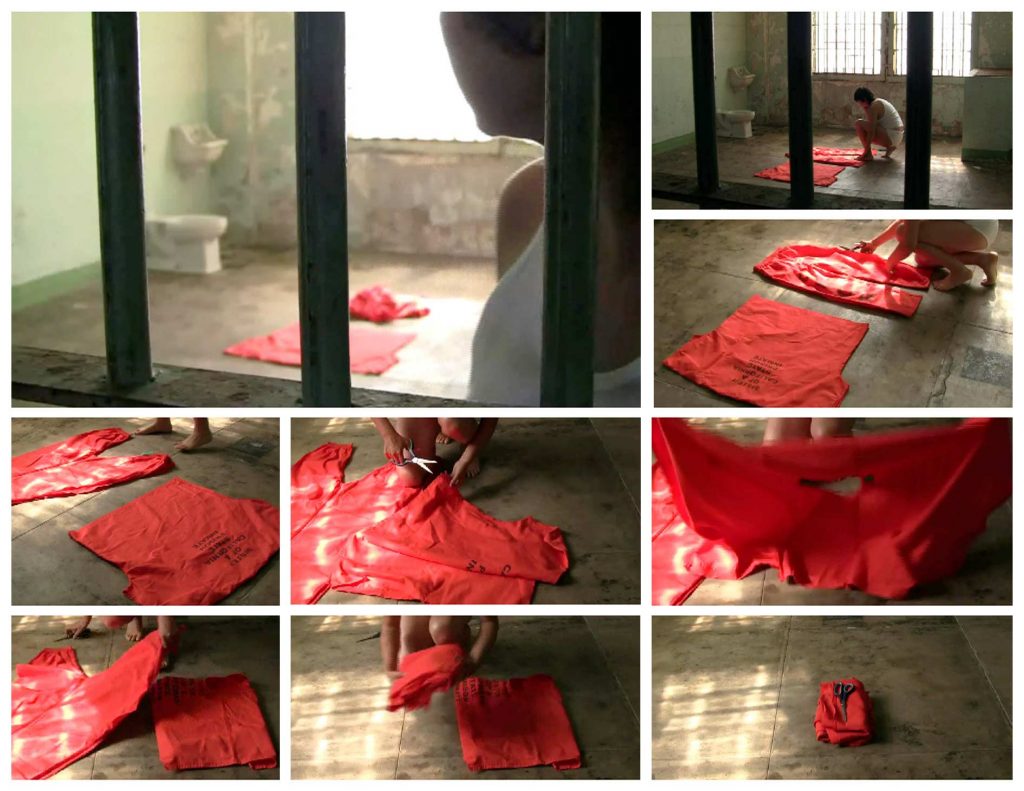 THESE ARE SOME OF THE PAGES OF THE BOOKLET THAT PASSED ON TO THE AUDIENCE DURING THE LIVE PERFORMANCE IN OCT 23th and 24th:
The following images are the performance-based photographs that artist Ivy McClelland took of Mabel Negrete (CNS) at the hospital and that were used for the the booklet. In this photograph the jumpsuit had already been transformed into the quilt of which Negrete will use to carry the material weight.